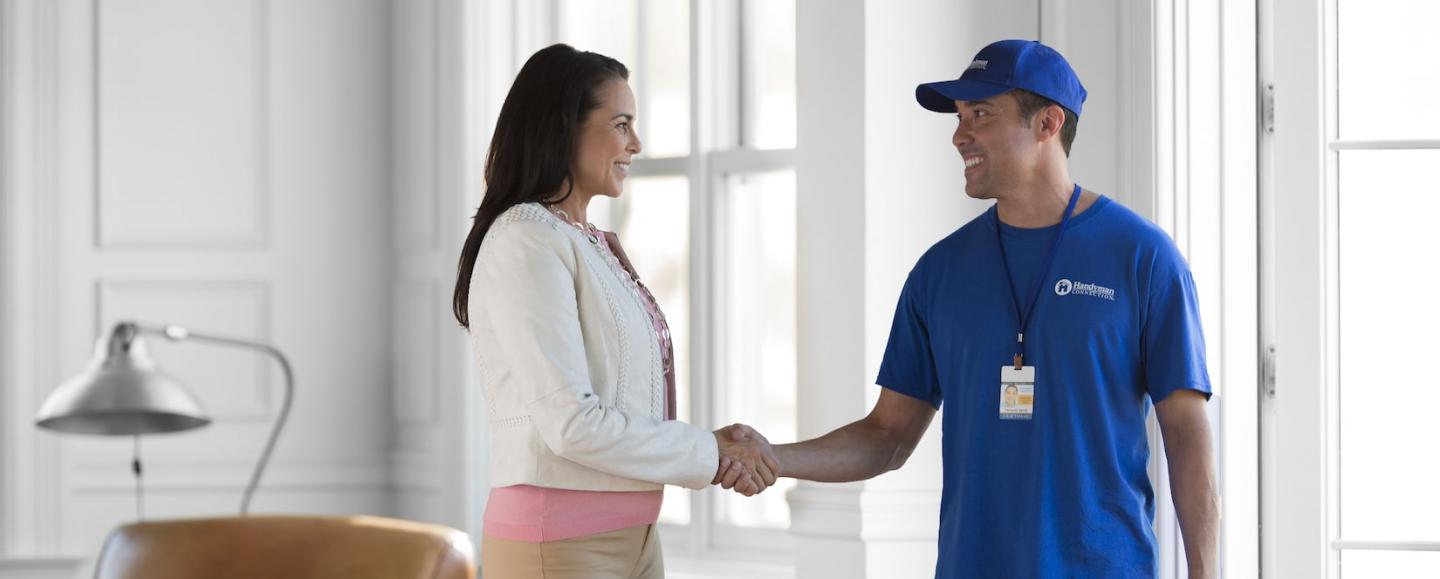 Edmonton Bathroom Tile Installation
When most people think about where to use tiles, bathrooms might come to mind. A popular choice in bathrooms for decades, tile perfectly blends beauty, style, and function without sacrificing durability. Plus, it is multifunctional and can be used as as a floor covering, countertop, or even for your shower and tub.
Considering new tile for your bathroom? Call (Sorry, we are unavailable) and speak with the Edmonton tile installation pros at Handyman Connection of Edmonton today! We offer free estimates and guarantee your satisfaction on each and every job!
Bathroom Tile Floor Installation
It's no secret that tile is one of the most used materials when it comes to bathroom flooring. As one of the most durable and moisture resistant flooring materials available, tile is much easier to clean, less likely to scratch or stain, and is less likely to encourage mold and mildew growth like other porous floorings.
Handyman Connection of Edmonton hires Edmonton's best tile installers who can help you design a custom solution for your bathroom floor. We can help you pick out the best tile floor for your style and budget and follow it up with our professional installation services. Or, if you've already chosen your dream tile, our installers can make sure your floor is installed properly and is backed by our labor guarantees so you know your floor will last for years to come!
Shower and Tub Tile Installation
Shower tile has come a long way from the standard square and grout look of years past. With the right tile installer, your shower can be transformed into a gorgeous, unique accent point of your bathroom without sacrificing the function and durability that comes standard with tile. Our team has been helping homeowners design custom shower tile solutions since 1991 and can help you bring your home improvement dreams to life!