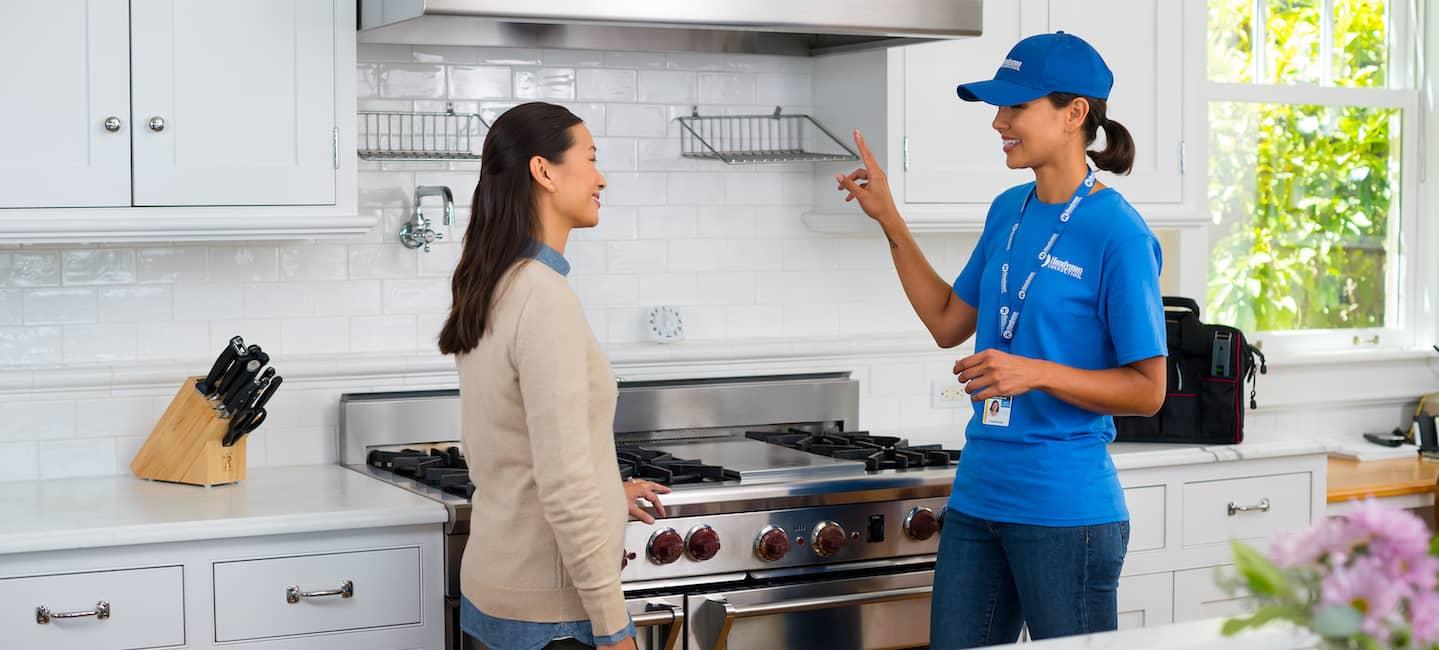 Edmonton Kitchen Tile Installation
From subway tile backsplashes to ceramic tile flooring, Handyman Connection of Edmonton can help bring your home improvement dreams to reality. Our team of expert tile installers has years of experience and extensive backgrounds in both construction and remodeling. Whether you're replacing existing tiles or need help designing a new backsplash, we'll work with you to design a custom solution to fit your needs, style, and budget.
Bring out the beauty in your home's kitchen with professional tile installation services from Handyman Connection of Edmonton. We offer free estimates complete with an upfront price so there are no surprises later. Call (Sorry, we are unavailable) today to schedule an appointment.
Kitchen Tile Flooring
Choosing the right floor type for your kitchen remodel can feel like an impossible task. With so many choices, deciding on a type, style, and color may seem overwhelming. At Handyman Connection of Edmonton, we aim to help take out the guesswork in new kitchen tile flooring and help you from design through installation. From porcelain to marble tiles, we guarantee expert installation of a beautiful, durable kitchen floor that will last you for years to come.
Kitchen Tile Backsplash & Countertops
Nothing ties together a new kitchen renovation quite like a beautiful tile backsplash. A kitchen tile backsplash blends function with style to provide protection from moisture, grease, and other splashes while adding a personal touch to the look of your kitchen. At Handyman Connection of Edmonton, our team of experienced tile installers can help you with a customized backsplash design that is as functional as it is stylish.
Tile is also a common choice for homeowners when it comes to considering their countertop surface. Because of its durability, tile countertops are heat and moisture resistant, which means unlike other countertop surfaces, you don't have to worry about scorching if you accidentally set down a hot tray fresh from the oven! They are also scratch and stain resistant and non-porous, making clean up a breeze!