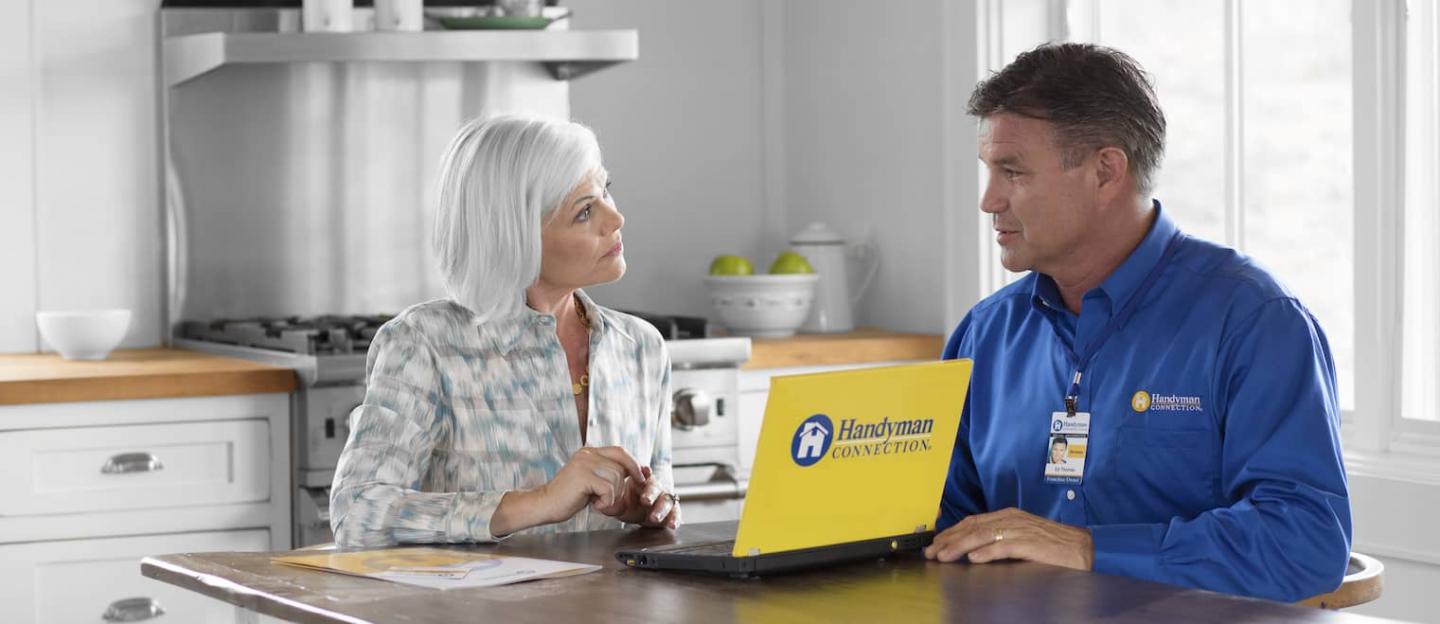 Edmonton Tile Flooring Installation
Tile is a versatile material, serving as a durable floor covering in entryways, kitchens, baths, and other high use areas. But tiles can chip over time and the grout can become visibly worn making your home look older than it is. At Handyman Connection of Edmonton, we specialize in tile floor replacement and installation services and guarantee your satisfaction on each tile job.
From porcelain to ceramic tiles, Handyman Connection of Edmonton is the Edmonton source for all your tile flooring installation needs. Our work is performed by experienced tile installers who know how to get the job done right the first time, so call us at (Sorry, we are unavailable) to schedule service.
Tile is one of the most popular floor coverings available. With a range of styles, finishes, and materials, you can find the perfect floor to complement your existing decor. At Handyman Connection of Edmonton, we specialize in new tile floor installation or replacement and will help you design the floor of your dreams.
We Install a Variety of Tile Floors Including:
Ceramic Tiles
Porcelain Tiles
Natural Stone Tiles
Marble Tiles
Mosaic Tiles
Vinyl Tiles
Cork Tiles
Granite Tiles
And More
If you have an existing tile floor, over time you may notice it doesn't quite look as great as when you first had it installed. Normal wear and tear can leave your tile floor chipped, dull, or dented while the grout may seem impossible to clean. When cleaning and repairs simply aren't enough, you can rely on the Handyman Connection of Edmonton team to bring your room back to life with professional tile floor installation service.